3D Model 01: 3D-Printable Globoid Worm Drive Model
Introduction
The globoid worm drive described in Tutorial 02 works great, but don't just take our word for it! Grab your favorite 3D printer and bring this remarkable and beautiful mechanism to life for everyone around you to hold and behold. Click on the link below to download the archived collection of 3D-printer-ready STL files for the parts shown here.
You will also need 10 metric Phillips flat head screws M3x12 and 2 metric nuts M3. Those can be purchased cheaply on eBay.
Download
Download Link
Filename:
Format:
.STL
Size:
8.01 MB
Last Updated:
2017-11-11
Additional Notes
We recommend that the two halves of the worm shaft be printed with a raft for better coupling. The raft and remaining residue should be removed with sand paper.
If printed properly, the crankhandle's grip should rotate freely around the handle.
File parts clamp1.stl and clamp2.stl in the archive are identical.
There are two versions of the stand: with the logo (stand.stl, shown on the image above) and without (stand_nologo.stl, not shown). Print one or the other.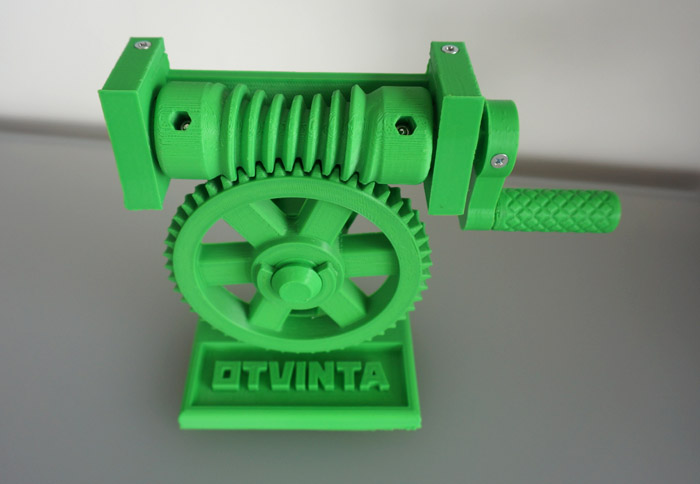 Related