3D Model 06: 3D-Printable Hypoid Gear Drive Model
Introduction
This is a fully functional hypoid gear drive model with a finger-spun shaft and straddle-mounted pinion.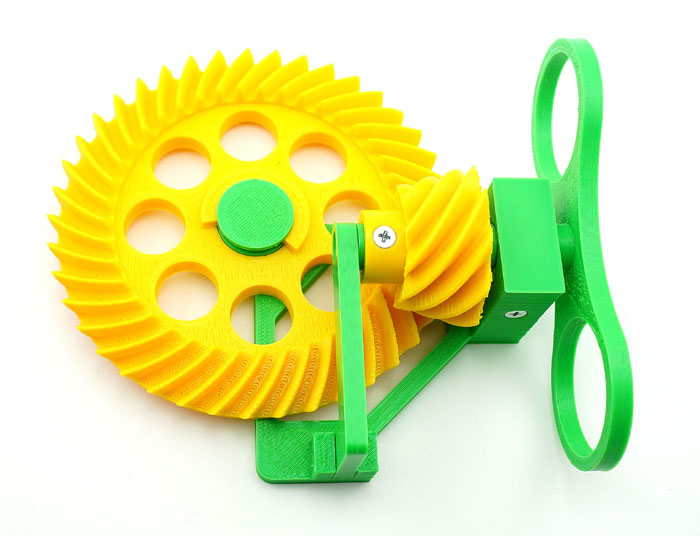 Download
Download Link
Filename:
Format:
.STL
Size:
3.91 MB
Last Updated:
2016-11-11
Additional Notes
Hardware:
4 Metric Phillips-head M3x12 screws

Printing Instructions:
We recommend that pinion be printed with support for better coupling with the wheel. The other parts do not need support or rafts.
Assembly Instructions:
Mount wheel onto base, secure with washer.
Insert shaft into pinion from the bottom side, align holes, secure with a screw.
Attach arm to base, secure with a screw.
Mount pinion and shaft onto base, insert shaft into a hole in arm.
Install clasp, secure with two screws.
Related