3D Model 15: 3D-Printable Rubik's Cube Robot Carrying Case
Introduction
Wherever our
Fully 3D-Printed Rubik's Cube Solving Robot
is shown off, it always generates lots of excitement and curiosity, be it a classroom full of kids, an office full of co-workers, or a trade show floor full of attendees.
Now there is a way to bring about even more excitement and curiosity, even before the robot is unveiled. Just carry it into the room in a briefcase that is also fully 3D-printed!
This carrying case was designed specifically with the robot's dimensions in mind. The robot will fit in it perfectly with plenty of room for accessories. By no means a small project, the case requires a printer with a large print platform, such as Creality CR-10, as some of its parts are outright massive. There are 44 parts overall, and you will need a big bag of bolts and nuts to hold them together.
Please note that while this carrying case will do a great job protecting your robot's delicate machinery as you haul it around town, a shipping container IT IS NOT!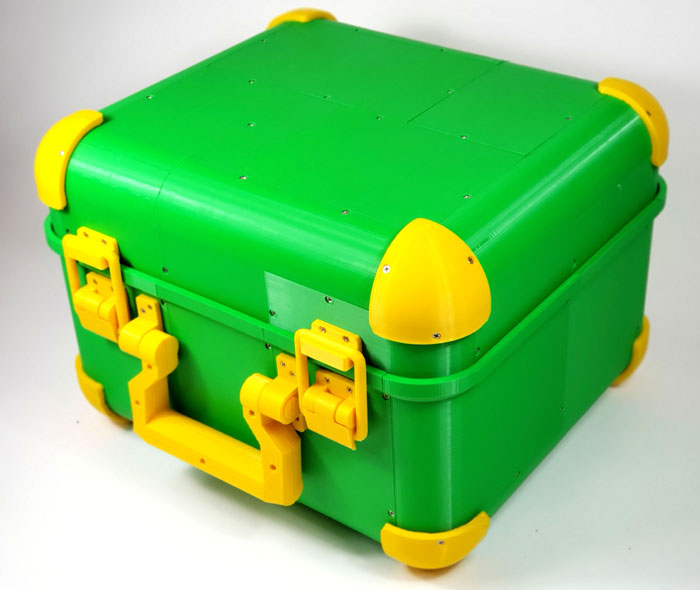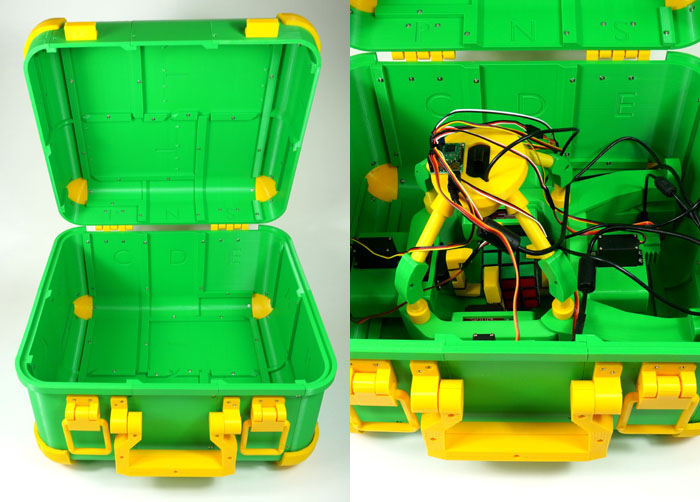 Introduction Video:
Download
Download Link
Filename:
Format:
.STL
Size:
5.12 MB
Last Updated:
2019-11-04
3D-Printed Parts
Body & Lid Segments
Qty
Filename
2
bc_a.stl
2
bc_b.stl
1
bc_c.stl
1
bc_d.stl
1
bc_e.stl
1
bc_f.stl
1
bc_g.stl
1
bc_h.stl
4
bc_i.stl
2
bc_k.stl
2
bc_l.stl
1
bc_m.stl
2
bc_n.stl
1
bc_o.stl
1
bc_p.stl
1
bc_s.stl
8
bc_corner.stl
Latches & Hinges
Qty
Filename
2
bc_hinge.stl
2
bc_latch_top.stl
2
bc_latch_bottom.stl
2
bc_latch_buckle.stl
Handle
Qty
Filename
2
bc_handle_base.stl
1
bc_handle_half1.stl
1
bc_handle_half2.stl
Assembly Instructions
To simplify assembly, all body and lid segments are stamped with an upper-case English letter. The images below are self-explanatory: they provide visual guidance as to which segment goes where.
The following sequence is recommended:
Assemble the body and lid from segments (shown in green) with bolts and nuts according to the images below.
Attach the rounded corners to the body and lid with bolts and nuts.
Attach the two halves of the handle together with bolts and nuts.
Insert latch buckles into latch bottoms.
Attach the latch bottoms to the body, and latch tops to the lid, with bolts and nuts.
Insert the handle to handle bases, attach the bases to the body with bolts and nuts.
Attach the hinges to the body, then the lid to the hinges, with bolts and nuts.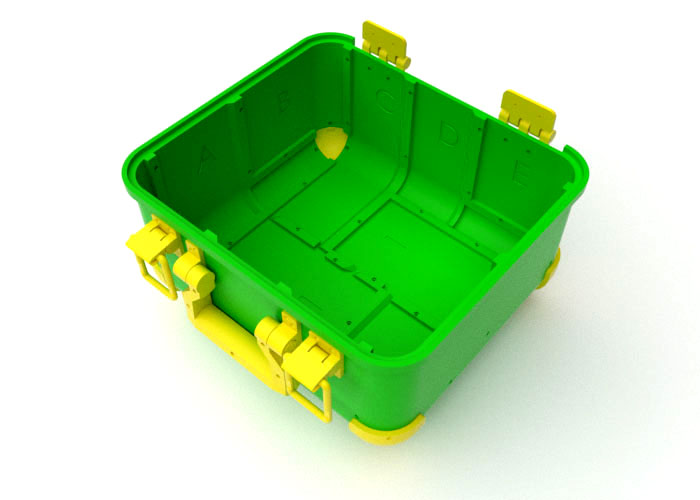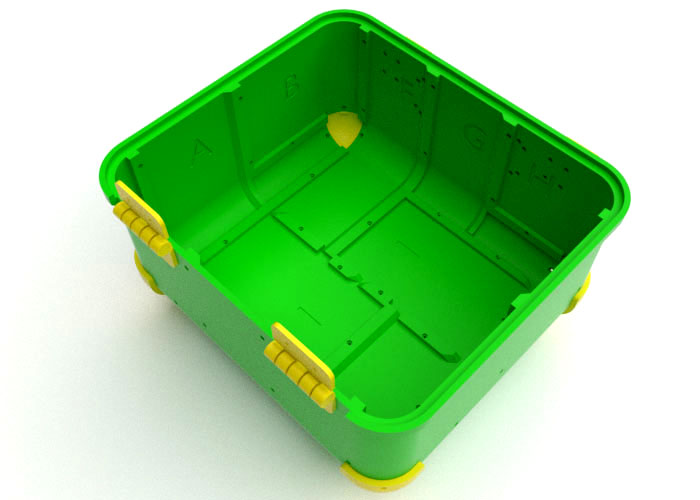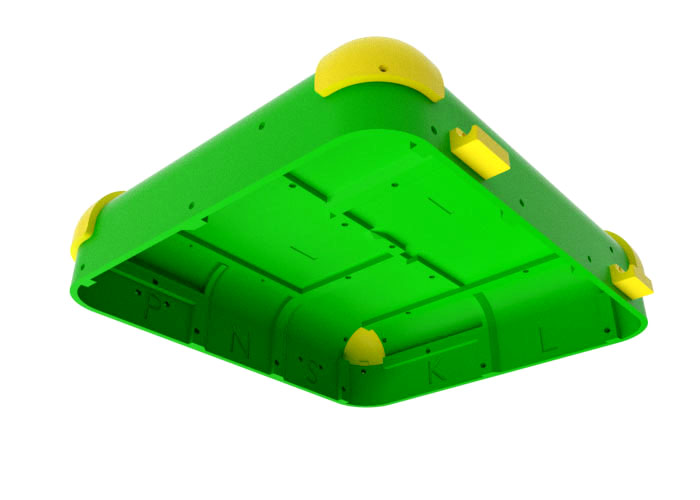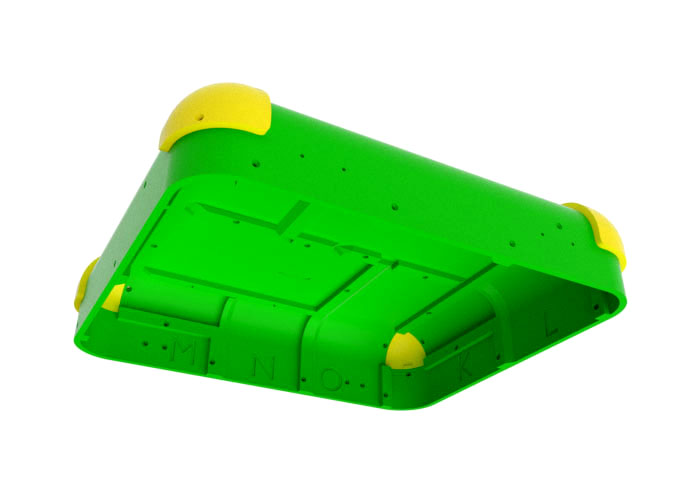 Related